Features of Validated Play-by-Play Game Logs:
TIP: Check Out Sample File For Descriptions!
Unzip the
sample file set
and open the ".xlsx" file named: (2016-06-10)-0041500404-GSW@CLE. Each column has its own description.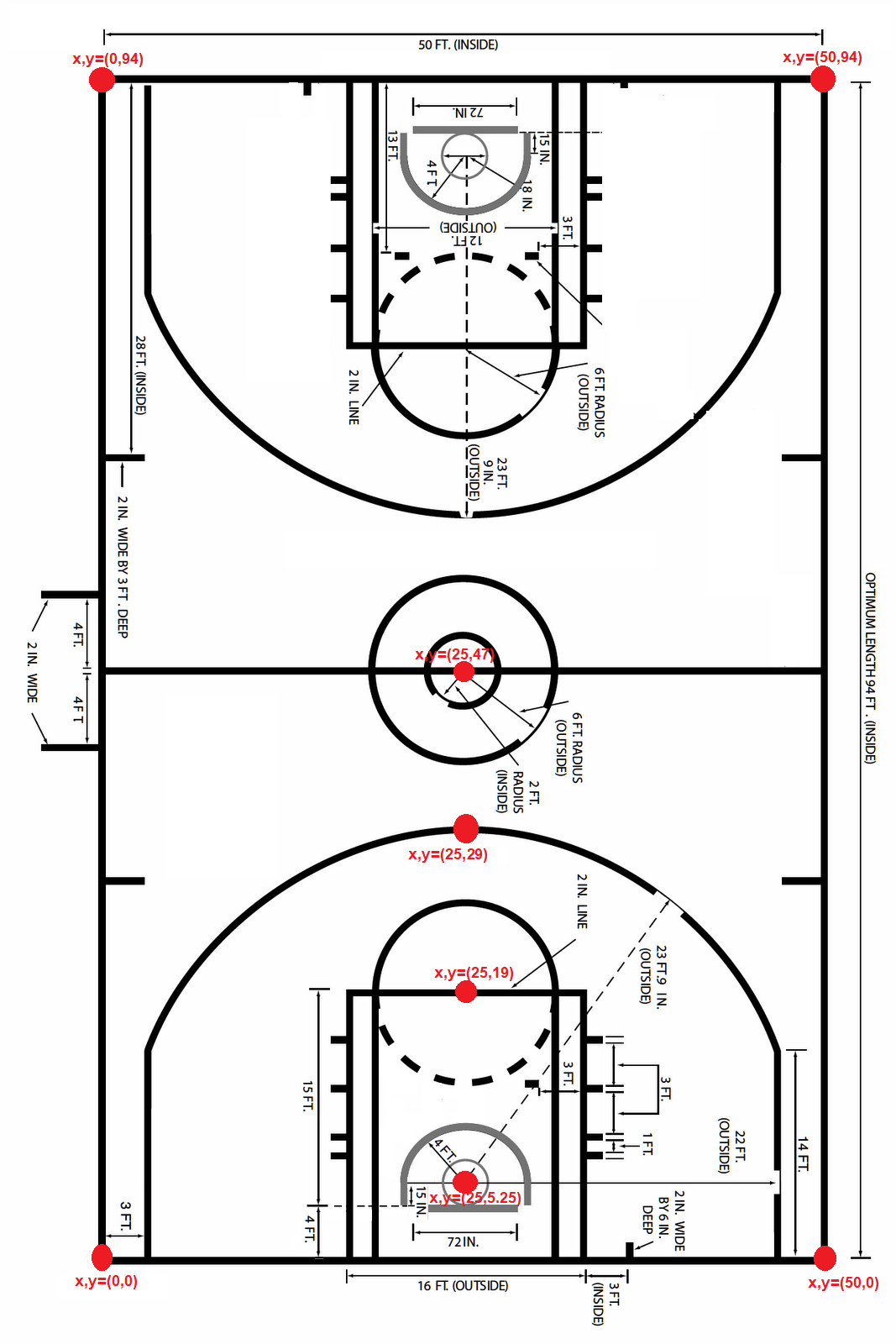 Individual play-by-play game logs converted into a CSV game file[1] for each game in a season
All play-by-play game logs in a season are also merged in a single, CSV data set.
Active players on the court
Play-id, play length, event time, activity type (substitution, shot, free throw, turnover, offensive fouls committed & drawn, rebound, assist, jump ball etc.) with descriptions provided
Shot distance[2]
Shot location in x,y coordinates. NBA.com uses its own coordinates system so we are converting them to reflect the basketball court dimensions in terms of feet. Please download the sample first and make sure to check out column descriptions.
[1]: Parsed game logs in CSV format are grouped in ZIP files by the seasons. Each game log has been named with details, such as; game date, game id at NBA.com, road team initial and home team initial (Example: [2013-10-29]-0021300001-ORL@IND.csv)
[2]: For some seasons, there are missing games which have no play-by-play data provided. Also, in the official game logs, there are rare instances of undetermined shots where location and distance are unknown. Find out detailed log file for missing games/shots.

---
Access to Play-by-Play Stats
---
Validated NBA stats, with data integrity.
Email support provided, response within one day.
Discounts applied to this product.
Separate access links provided for each season, immediately upon payment.
---
Multiple Seasons

Single Season

---