If you have had a season pass or a monthly pass plan to access the in-season data throughout the season, here are a few things that you should know:
1) During the season, note the expiry date.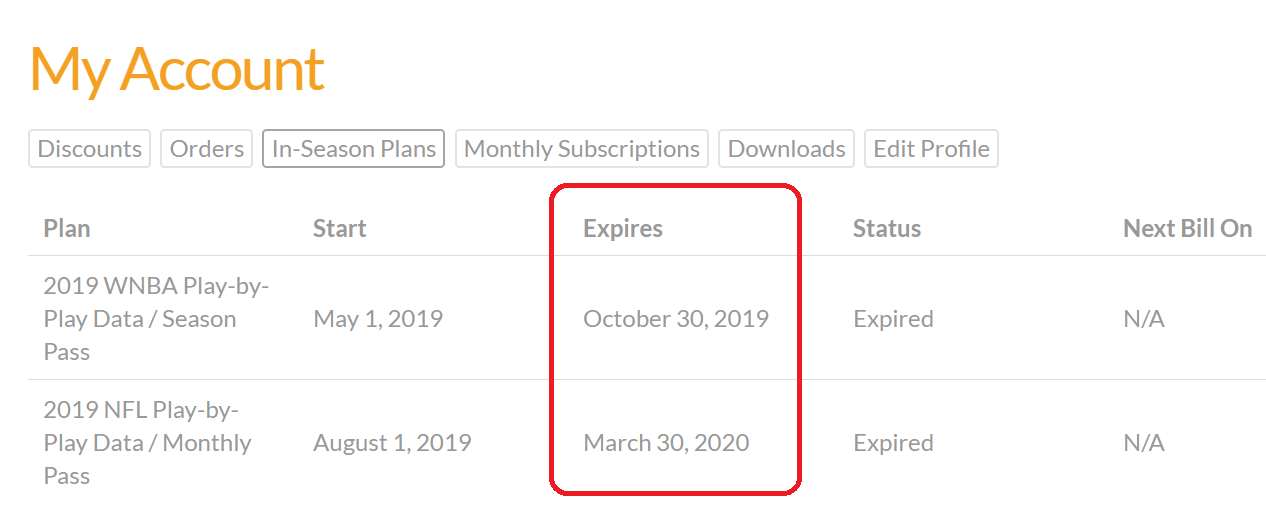 2) Once the season is over, we strongly recommend downloading the datasets for which you have had an in-season plan.
3) Your season pass expires within 2 months of the completion of the season
4) Make sure to stay opted-in to our newsletter or follow us on Twitter to be in the know of the expiration dates.
5) Unfortunately, we can't help you access last season's data after the expiry date.
6) You'd need to buy it from historical datasets in case you skipped getting the download of the dataset before the expiry date.