Let's say you had a season pass to access the in-season data throughout the season.
Here are the facts:
1) Your season pass expires within 1 month of the completion of the season.
2) You can't download or access last season's data if your season pass has expired.
3) Check out your plan's expiry date.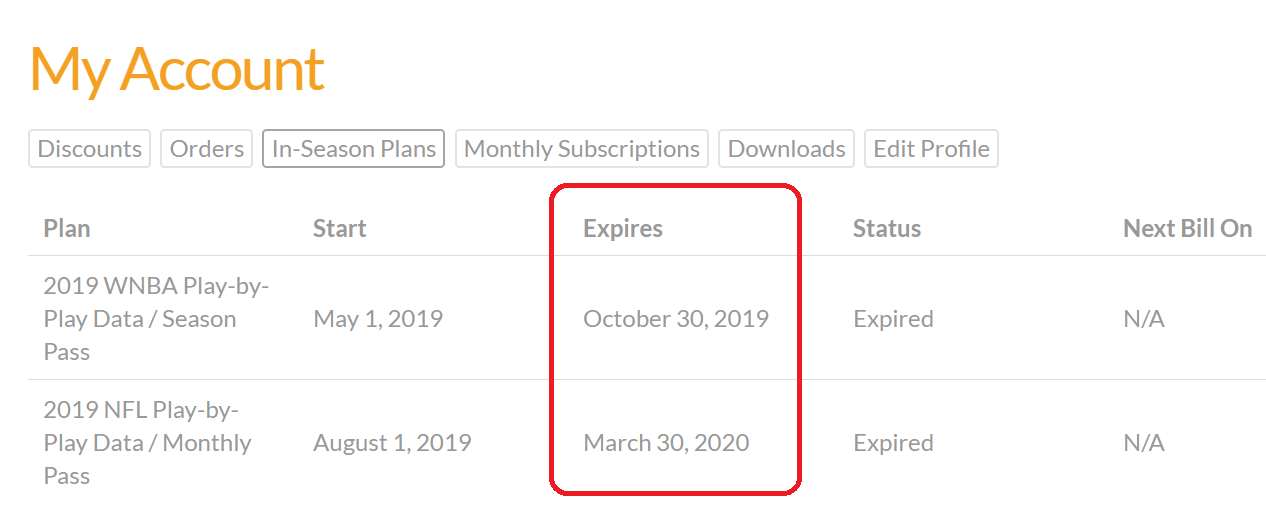 4) So, once the season is over, we strongly recommend getting your copy of the datasets which you have had a plan.
5) You will need our help in case you've skipped getting a copy of the datasets before the expiry date.