Upon purchase, we guarantee a secure and instant delivery experience. There are three ways for you to get the data you bought:
OPTION-1) After payment approval, you will be redirected to a 'thank you' page where you can directly download your purchased item(s).
OPTION-2) After payment approval, you will also receive an automated email (from: "BigDataBall" with subject: "BigDataBall Purchase") which includes your access links. Note that this email will be sent to the "billing email address" you provided at the checkout page. No emails? Check out your junk/spam folder and look for emails whose sender is BigDataBall.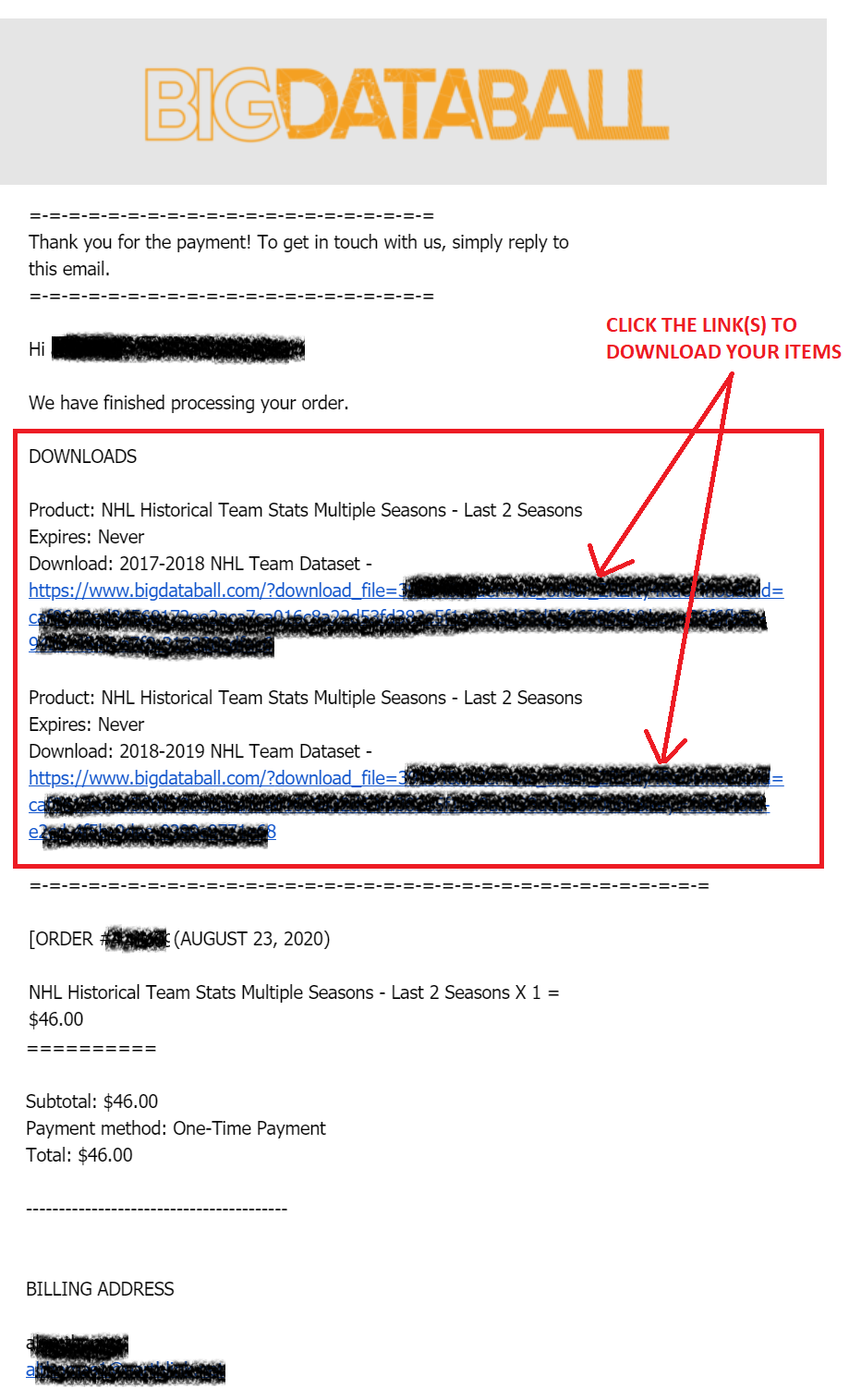 A sample of purchase confirmation email
OPTION-3) Head over to my downloads (requires having a BigDataBall account where you should have logged in before purchasing) page.
If you've purchased without logging into your BigDataBall account, your order will not show up at my downloads page until you want us to put the order under your existing account.