Tennis datasets feature ATP / WTA historical and in-season data plans. Sort, filter by class, category, or in-season plan. View samples to see the what columns are included and see metadata for descriptions.
DISCOUNTS GIVEN
* You can sign up for a free account and get the 30% member discount on all of the tennis historical datasets.
* If you have purchased a "season pass" before, claim your 15% renewal discount on season pass plans for tennis in-season datasets.

Tennis Data in Excel Spreadsheets
How Tennis Data Works & Who It Is For
There is a plethora of information about tennis matches and players, but not all of it is reliable or up-to-date. It's so crucial to use high-quality tennis data when doing research or placing wagers on tennis matches. Having access to accurate and reliable tennis datasets can help you make better decisions. As soon as you start the tennis dataset, you can import into a data analysis tool, such as Excel, R, or Google Sheets. Besides the analysis, creating visualizations is also a good idea. To draw conclusions and test hypotheses from the data, statistical methods like regression analysis and hypothesis testing can be useful.
BigDataBall does the heavy lifting and organized all the noisy ATP & WTA tennis data in a spreadsheet by collecting information from many sources including tennis odds. 100% validated tennis datasets in Excel are trusted by ATP/WTA fans, bettors/fantasy players, data journalists, and academic researchers. With our ATP/WTA datasets, lots of data points are made available for you to explore. It's already cleaned up and enriched with external datasets such as betting odds, and tournament information so that you can crunch the ATP and WTA data in no time.
What You Can Do With ATP & WTA Datasets
For example, by analyzing data from past matches, you can identify; the strengths and weaknesses of the players, their head-to-head record, favorable weather, and the surface they are playing on. BigDataBall's tennis data allows you to spot patterns and trends in players' tennis performances. There may be certain conditions under which a certain player excels. You should take your time to analyze the following factors and patterns to have a better shot at picking the correct winner.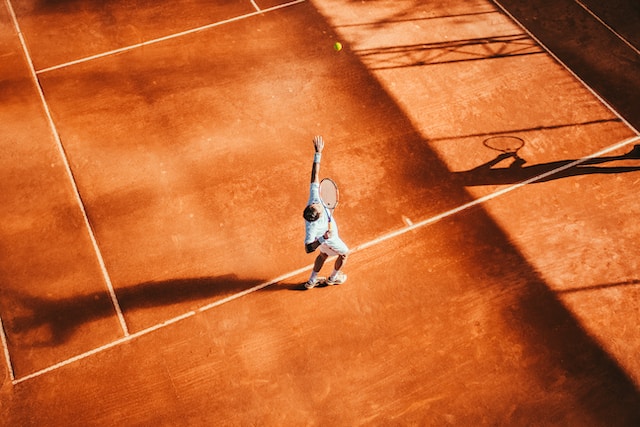 Picture credit
A tennis match's result can be determined by a number of different factors and circumstances. These include;
Level of Player Skill and Ability
Such as being left-handed or right-handed. Or, rather than aiming to neutralize the opponent's strengths, they are concentrating on improving their own weaknesses and playing to those. With BigDataBall tennis data, player and opponent metadata is quite rich.
Level of Physical Fitness and Endurance
Tennis players must make good use of their fitness and endurance to outlast the other player, particularly in long matches.
Playing Surface
Each surface influences the game differently:
* Clay courts are slow and high-bouncing might be difficult for some players.
* Grass courts are the fastest and lowest-bouncing surface. Wimbledon uses grass courts.
* Hard courts are most common and built of synthetic materials which allow mid-paced matches in terms of speed and bounce.
* Carpet courts are the least common and allow the highest bouncing of a tennis ball.
Weather
Weather conditions also affects tennis matches. Consider it when preparing for matches! Sunny and hot weather can make the court surface quicker and make the ball bounce higher. But this can influence players' endurance and performance. Cloudy or rainy weather slows down the court and lowers the ball's bounce. Cold or windy weather can make it harder for players to handle the ball and execute shots accurately, affecting the match.
Particular Rules of the Tournament
Such as the type of scoring system being used.
Mental States of the Players:
Maintaining mental toughness and concentration on the court, even falling behind in the game or being confronted with challenging circumstances.
Player Strategy
They can allow an opponent to win a set deliberately. Or, they adjust the pace or spin of their strokes, or use drop shots and lobs to surprise the other player and throw them off their game are examples of cunning methods and tactics that can be used to throw the other player off their game. Focusing on attacking and putting pressure on the other player rather than just trying to defend and keep the ball in play as much as possible. Pursuing opportunities to attack and put pressure on the other player.